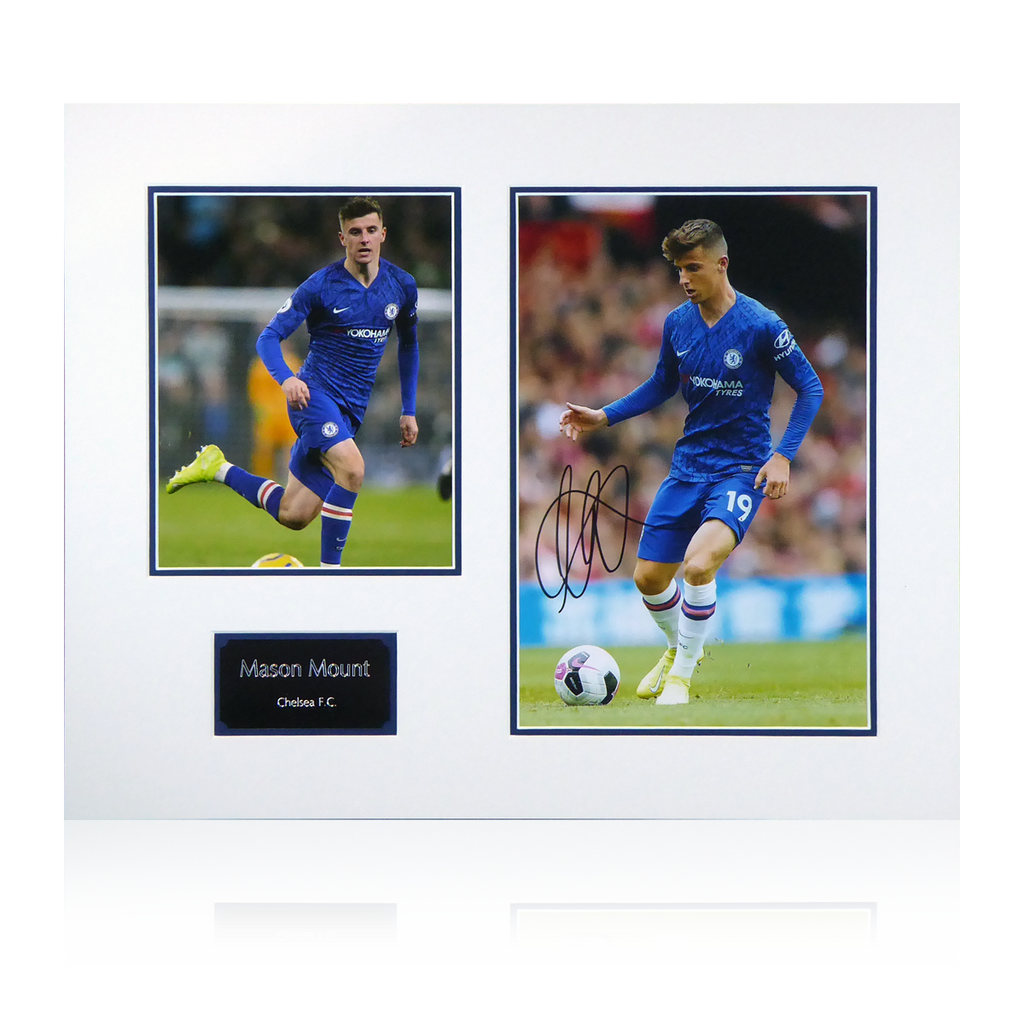 Mason Mount Signed Chelsea Display
$77.00
CERTIFICATE OF AUTHENTICITY
Each item provided by The Fan Cave comes with our Certificate of Authenticity. This shows our company address, AFTAL dealer number and holographic Redtooth Memorabilia sticker. There will be either an item description, item description with stock photo or where possible, a signing photo from the session printed on the certificate.
We make sure that all our signed items are either collected at our own signing sessions or through a limited number of trusted partners who we've dealt with over many years and are respected within the industry.
What authenticity do you provide?
We provide a COA (certificate of authenticity) with every item we sell. The COA is only as good as the company providing it.
In a world of forgeries people can be blinded with a COA! We ensure 100% authenticity with every item. We are not an anonymous seller, we have a store in one of the UKs biggest shopping centres, our head office address is available and our contact number is on the website. We will answer any queries, provide any details and make sure you can buy with 100% confidence.
The reason for our success in such a short period is because our products/autographs are of the highest quality!
Why do your items cost more?
This is simple. It's because they are authentic! Not only are our autographs 100% genuine, we also frame all our items in house. Our framers are some of the best in the UK, we only use high quality wooden frames. We wont under any circumstances use plastic moulding frames or cheap wooden frames. The reason for this is to ensure the products purchased from us are the highest quality and worth every penny.
Are you members of AFTAL?
Yes we are members of AFTAL, we are member 204. But for us the fact we work with Premier League, Championship, League 1, League 2 football clubs, hold private signings with TV and Film stars and occupy one of the biggest memorabilia retail outlets in the UK in a major shopping centre should give customers all the reassurance they need!